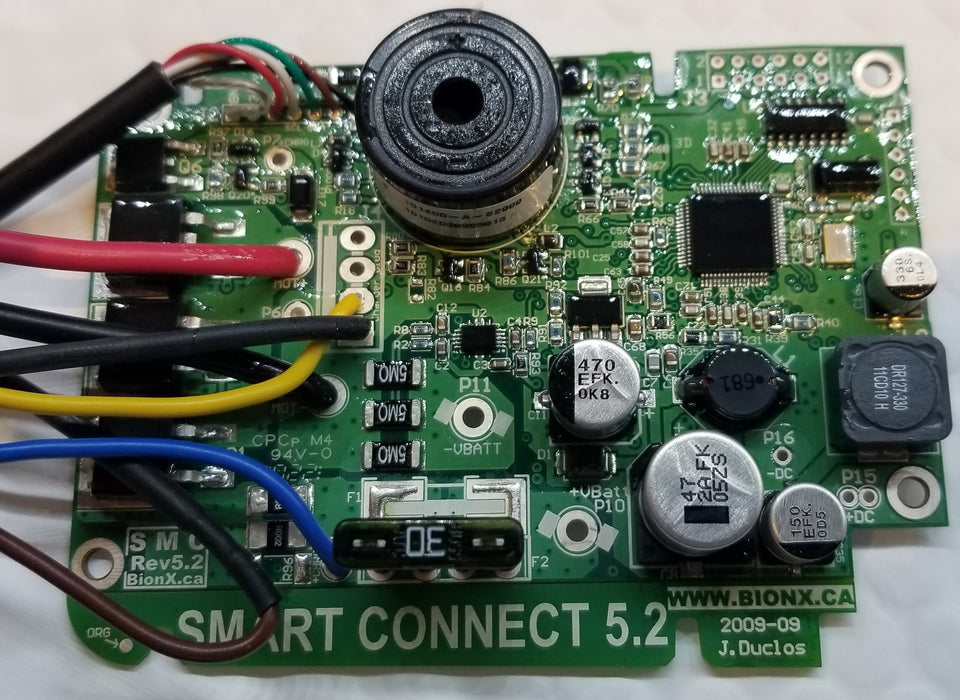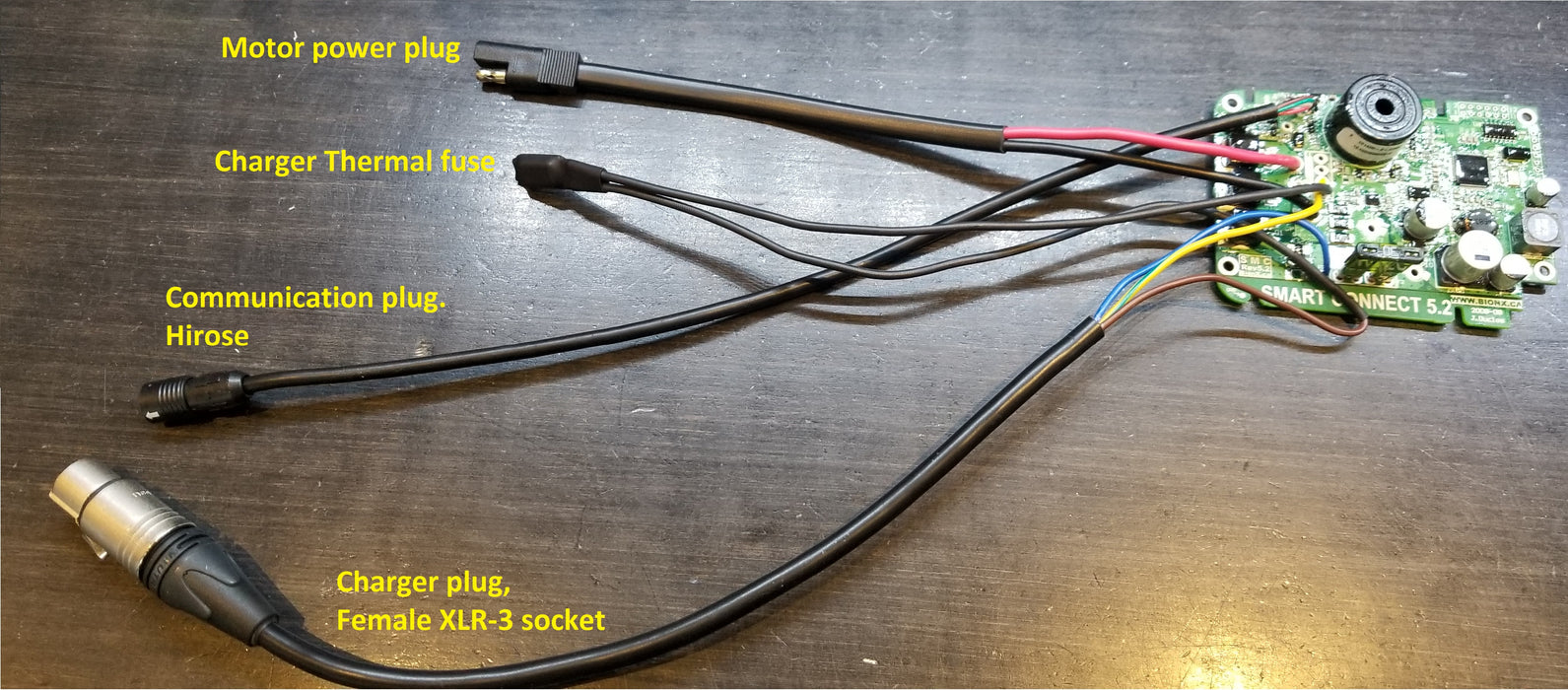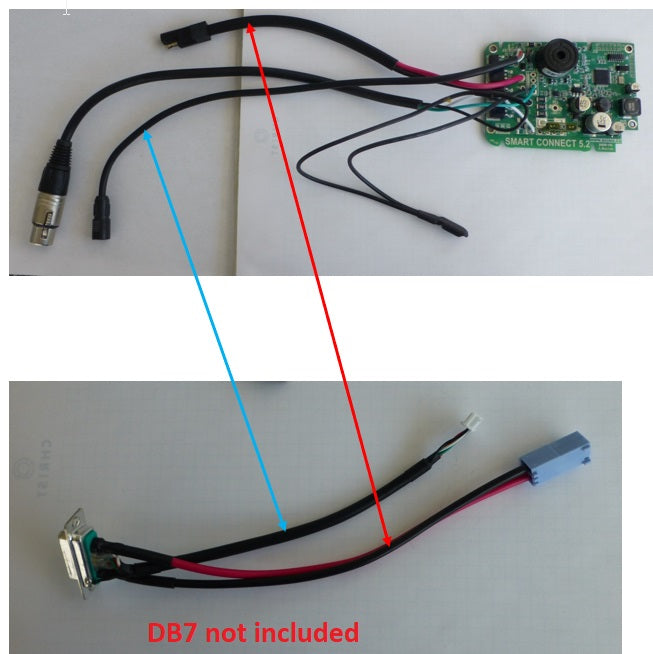 BionX BMS PCB Assembly, SMC5.2, with 6V DCDC acceccory parts mounted - NO DB7 assembly! 01-2999
BionX, BMS PCB Assembly, SMC5.2, with DCDC 6V accessory output - NO DB7 assembly 01-2999

Information needed when ordering this part;
- The cell pack capacity (in Ah) 
- Cell pack voltage, 37V, 41V, etc
- If you don'T know, send serial number of original battery.
Smart Connect rev 5.2
This is the 5th generation of BionX BMS.
To be used with Lithium-Manganese batteries. (There is no balancer or individual cell monitoring). Not compatible with all 48V batteries.
Does not comes with standard DB7 connector!

The cables attached to this PCB are not standard and needs to be changed on reception.
The cables are a XLR-3 Female plug (charger), a Hirose connector for communication, and a power plug for motor power.
NO DB7 cable included.

Comes programmed with firmware rev. 112
The accessory output parts are mounted;  There is a 6V outout for connecting bike lights, or tail lights. Usually needed for rear rack batteries.
Brand new.
PS: No support is offered with this product.