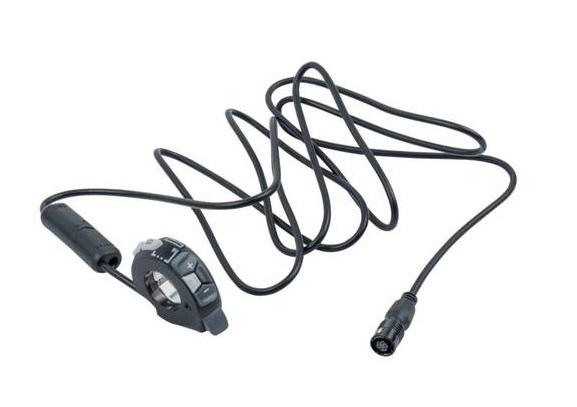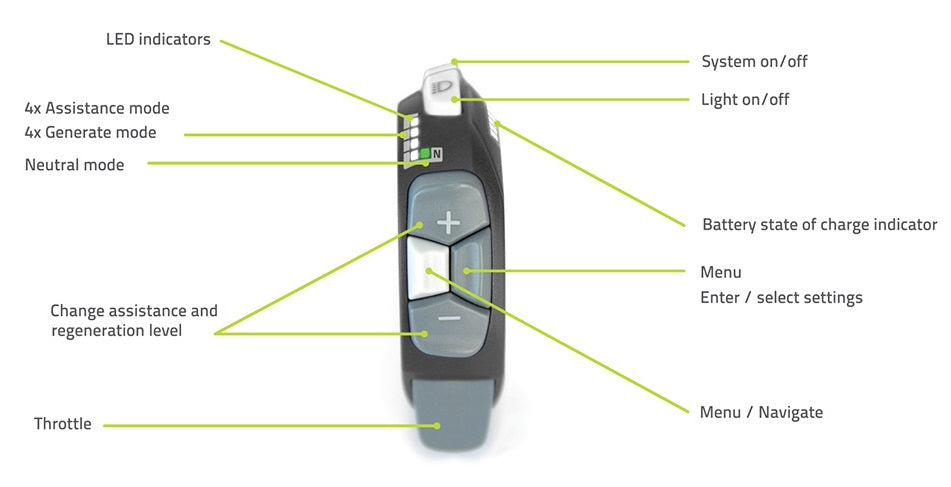 RC3 Throttle for RR batteries.
RC3 Throttle (3rd Generation controller).
Long cable length for rear rack batteries.
Only the RC3 throttle included. Does not comes with 3.5mm brake switch.
Complete control of the system within thumb's reach! The RC3 Controller is a stand alone part, no display required. 2100mm – RC3 Long cable, for rear rack battery installation.
Features include:
Power On / Off
Lights On / Off
Assist / Generate level indicator
State-of-charge indicator
Assist / Generate toggle
Toggle Map Functions / Voice Feedback with the App
Toggle Cyclecomputer / Screen with DS3
Throttle lever / Walk Assist
Download RC3 instructions here.
RC3 is a requirement for using a color display DS3.
IMPORTANT:
In order to use the RC3 from a G2 installation, both the Motor and battery must be re-programmed using BionX Software (BBI + BIB);
- Motor must be reprogrammed with the 'drive' firmware.
- Battery must be upgraded to rev 115 (from 112)