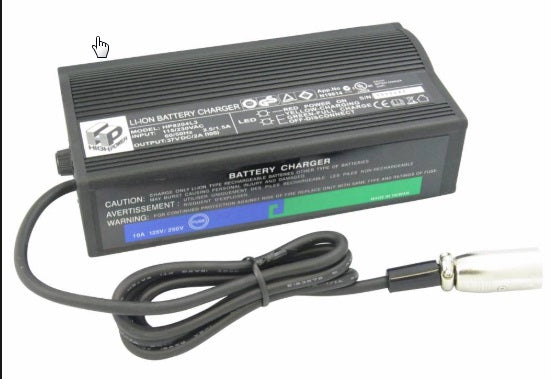 BionX charger for Li-Mn 25.9v batteries (7S) with XLR4 plug, 01-1548
BionX charger for Li-Mn batteries (Lithium Manganese)
HIGH POWER model HP8204L2
 - For 25.9v LiMn batteries. 7S (sometime seen as 24v or 26v)
 - Charge current is 2A
 - 115/230VAC input voltage range
 - Battery plug is an XLR type with 4 connections.


Comes with north american power cord.