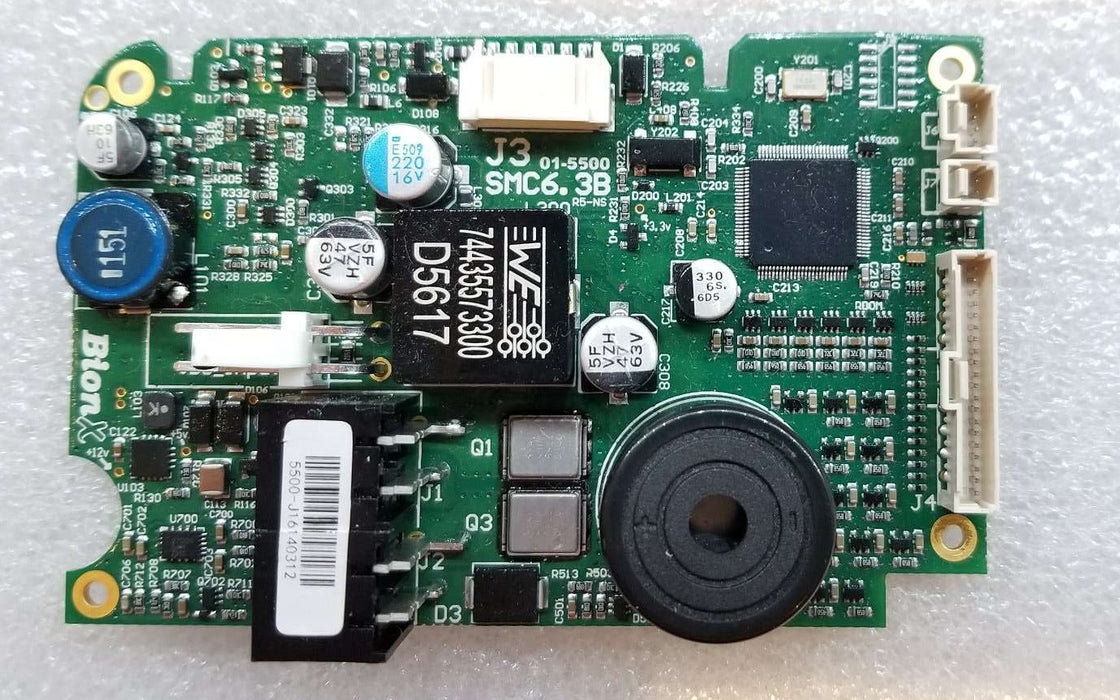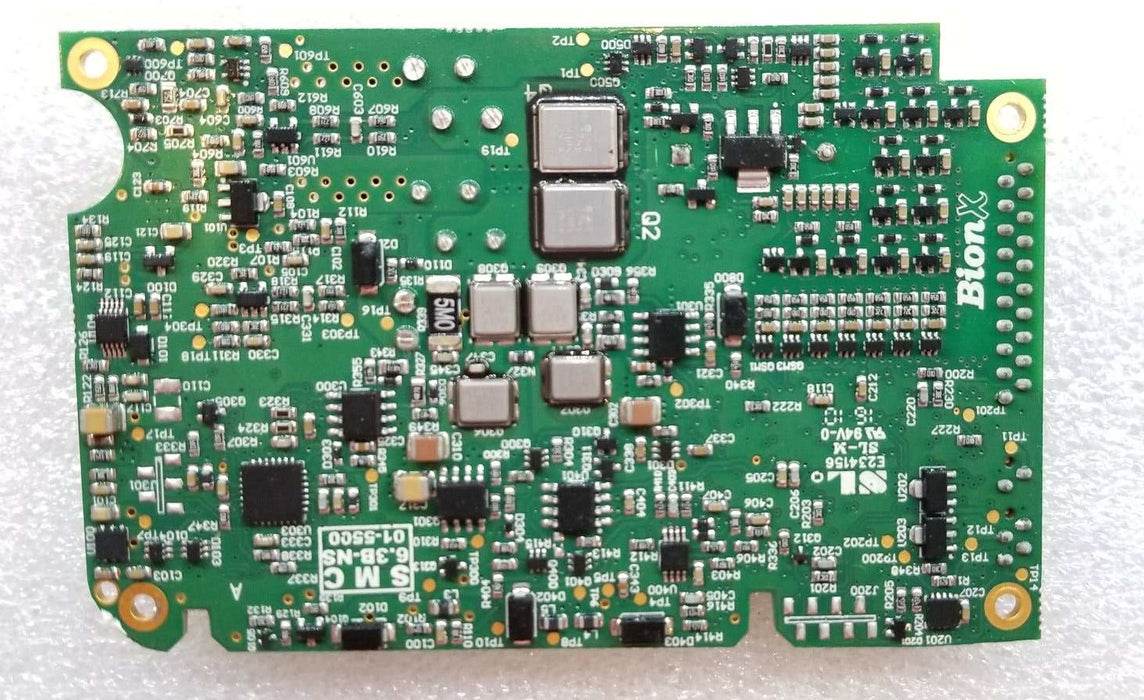 BionX, BMS PCB Assembly, SMC6.3, for 48V batteries, with pre-removed bottom section - 01-5500
BionX BMS for 48V batteries
BionX 6th BMS Generation - Smart Connect 6
Revision is 6.3Br5, with pre-removed bottom section.
Information needed when ordering this part;
- The cell pack capacity (in Ah) 
- Cell pack voltage, if different then 48 Volts.
- If you don'T know, send serial number of original battery.
- This BMS is compatibles with 48V batteries only (no 22v, 37v, Li-Mn, etc)
- Brand new, never used. 
- Fully tested before shipment.
- SMC6.3 is implementing 'deep sleep' feature. (Compared to SMC revision 6.2 that do not have deep sleep mode)
* Wires are not included. (No DB7, charger plug, balancer plug, etc)
* Extra care and minimum BionX battery knowledge is required when trying to repair a BionX battery. No support offered with this part.
**SOLD AS IS!! NO RETURN ACCEPTED
Some Technical notes;

When disconnecting the BMS;
Remove the battery fuse
Unplug the cell pack balancer plug
Unplug the communication and charger plugs
Remove the main power (We unplug main GND in last)
 When connection the BMS
If present remove the fuse from the battery main power
Plug the battery main power connector to the BMS (we connect the main ground 1st)
Plug the cell pack balancer connector
Plug all the others in any order
Finish by inserting the fuse.
You will need to wake up the BMS using the charger as it's in deep sleep state.